ASRock Z490 Phantom Gaming-ITX/TB3 LGA 1200 Intel Z490 SATA 6Gb/s Mini ITX Intel Motherboard
Intel Z490
Supports 10th Gen and future generation Intel Core Processors (Socket 1200)
Supports DDR4 4666+(OC)/ 4600/ 4500/ 4400/ 4333/ 4266(OC)/ 4133(OC)/ 4000(OC)/ 3866(OC)/ 3800(OC)/ 3733(OC)/ 3600(OC)/ 3200(OC)/ 2933/ 2800/ 2666/ 2400/ 2133 non-ECC, un-buffered memory
Z490 Phantom Gaming-ITX/TB3
This motherboard from ASRock allows you to build a small yet mighty mini ITX system based on the 10th Gen Intel Core processors, which will unleash their full potential thanks to optimized thermal design and exclusive BFB technology. Ultra M.2, Wi-Fi 6, and Thunderbolt 3 are supported to make it a future-proof platform.

0dB Silent Cooling
Realize the completely silent computing by automatically adjusts fan speed and even command it to stop working when the temperature goes low.
*It's recommended to use water cooling on this motherboard to avoid mechanical conflict on certain air cooling products.

Optimized for Water Cooling
XXL Aluminum Alloy Heatsink design with active fan effectively improves heat dissipation and promotes overall performance. This is aimed for die hard gamers and enthusiasts to bring a new computing experience paired with Intel's 10-core processors.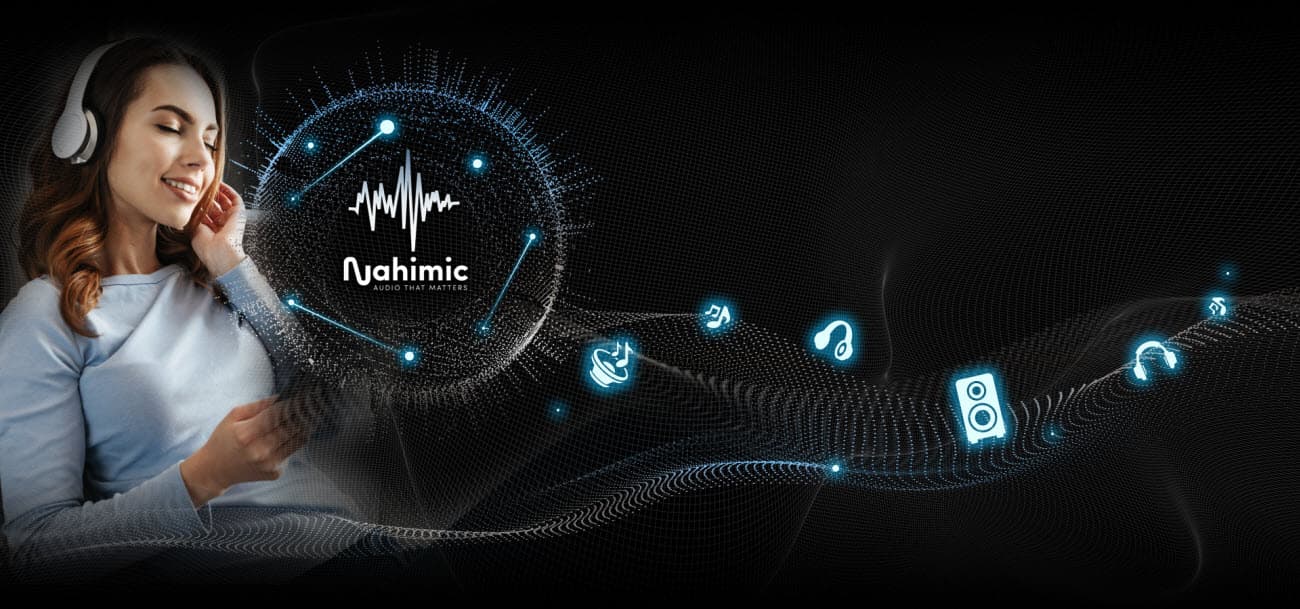 Nahimic Audio
Whether you are using headphones, headset, external or internal speakers, via USB, Wi-Fi, analog output or even HDMI, Nahimic Audio offers you the most engaging listening experience, vibrant and rich with details.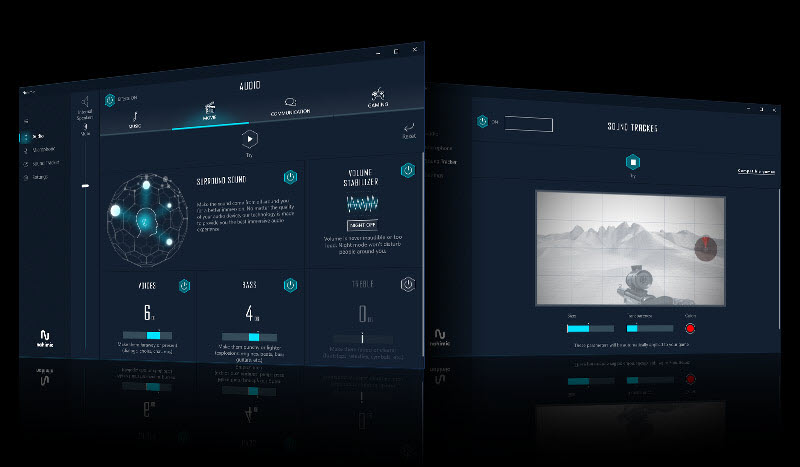 Sound Tracker
The Sound Tracker is a visual indicator that points out the directions from which predominant sounds are coming. Each sound is properly positioned in 360° on a radar for a full immersion during the game.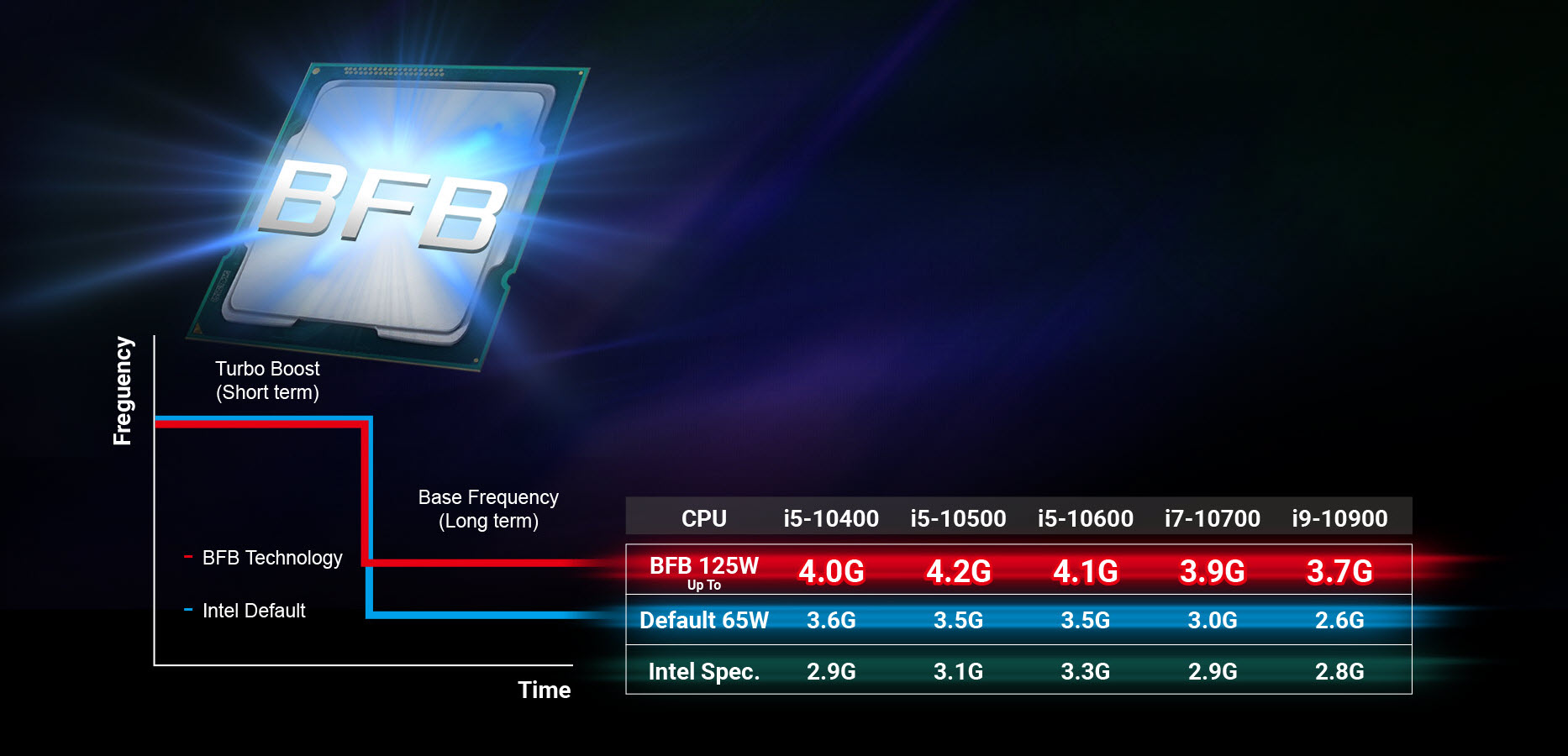 Base Frequency Boost (BFB) Technology
Who ever said that only K series CPUs and the Z-family platform are capable of being performed with maximum power. Via ASRock BFB (Boost Frequency Boost) Technology, users may install their non K series CPUs on ASRock's 400 series motherboards (even non Z models) and enjoy the base frequency boost with the hidden power of processors immediately.
While ASRock BFB breathes life into non K series CPUs and non Z series motherboards, the boost frequency currently still depends on the cooling system applied on your rig.
* BFB frequency performance results may vary between different CPUs and hardware configurations. Frequency shown in this chart is for reference only.

Thunderbolt 3 Technology
Thunderbolt 3 technology brings speed and versatility to the most advanced USB Type-C, offering a fast and simple connection for work or home. It enables lightning-fast data transfer up to 40Gbps and connects up to 3 Thunderbolt 3 devices with a single wire, and even provides quick charging with 5V@3A (15W). Just experience the world's fastest connectivity with Thunderbolt ready motherboards!

Dr. MOS
Dr.MOS is the integrated power stage solution which is optimized for synchronous buck-set down voltage applications! Compared to traditional discrete MOSFETs, it intelligently delivers higher current for each phase, thus providing improved thermal result and superior performance.
Premium 90A Power Choke
Compared to traditional chokes, ASRock's premium 90A power chokes effectively make the saturation current up to three times better, thus providing enhanced and improved Vcore voltage to the motherboard.
2oz Copper PCB
2 ounce copper inner layers provide stable signal traces and power shapes! Delivering lower temperature and higher energy efficiency for overclocking, it's able to support the latest DDR4 memory modules with most extreme memory performance!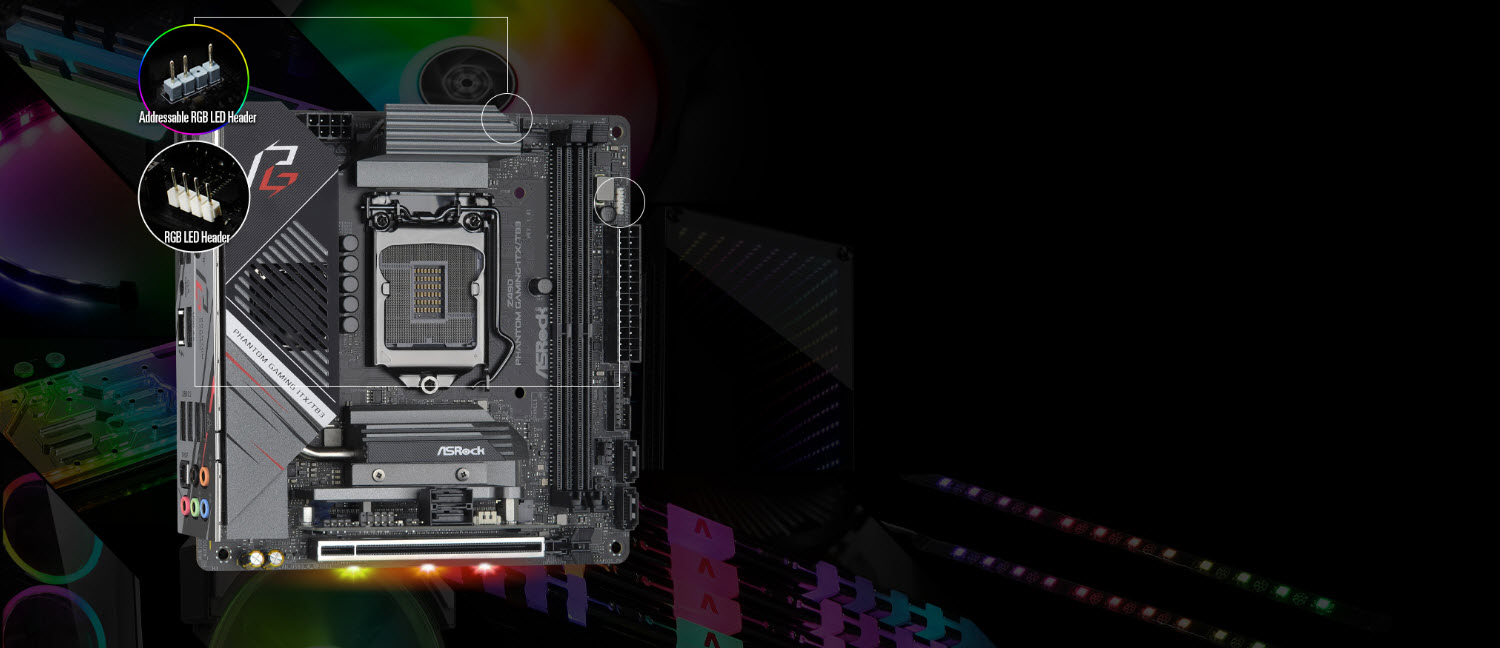 Rule Your Own Lighting Way—Polychrome RGB
ASRock motherboards deliver stunning performance and superior aesthetics to rule your own colorful lighting way! ASRock offers a very comprehensive control to perform the built-in RGB LEDs or the connected LED strips, CPU fans, coolers, chassis and any RGB devices smoothly. Devices can be synchronized across the Polychrome RGB Sync-certified accessories as well.

Wi-Fi 6 802.11ax
Welcome to the new Wi-Fi standard! ASRock's motherboard is equipped with next generation Intel Wi-Fi 6 802.11ax adapter. The speed will be working up to 2.4Gbps and it will also natively operate with both 2.4Ghz and 5Ghz simultaneously. Significant improvement in bi-directional MU-MIMO support is another attractive feature as well.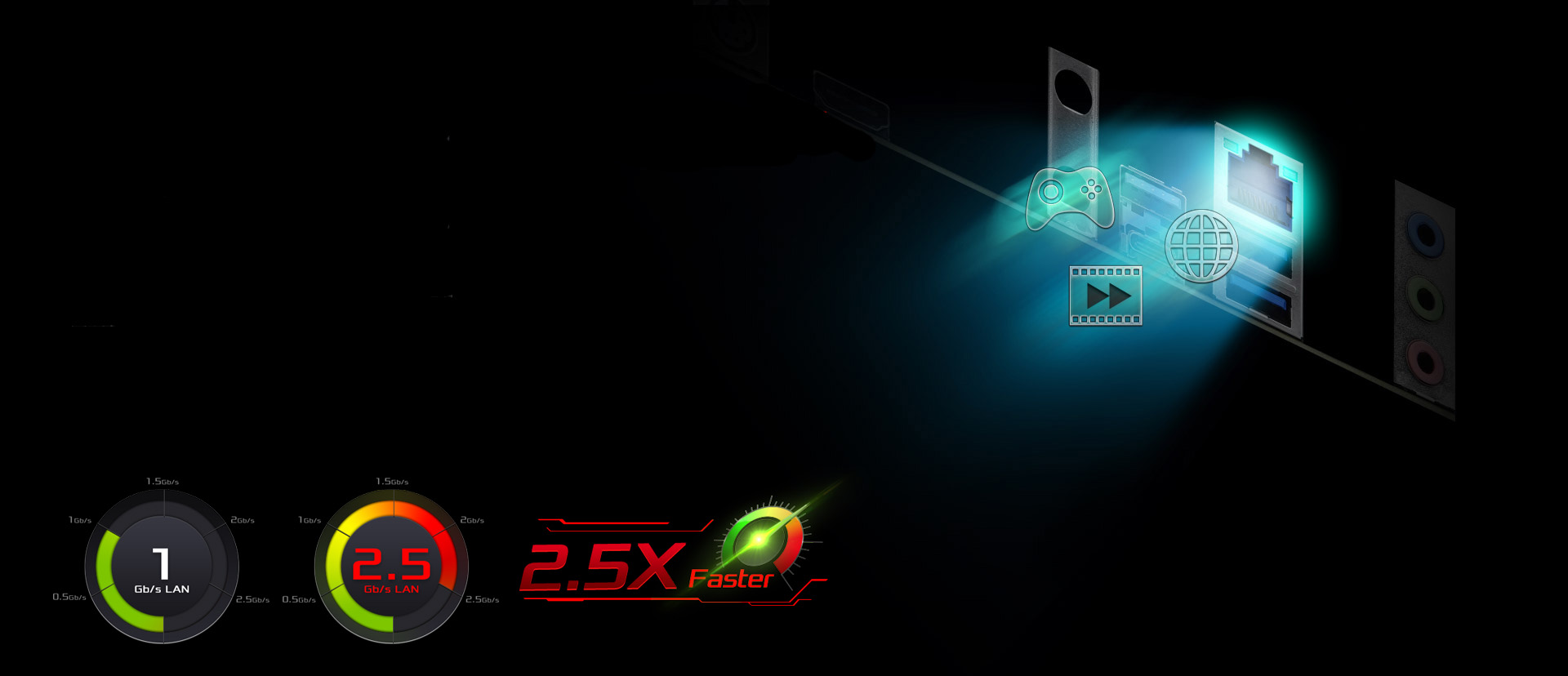 Phantom Gaming 2.5 Gb/s LAN
The intelligent Phantom Gaming 2.5Gb/s LAN platform is built for maximum networking performance for the demanding requirements of home networking, content creators, online gamers and high-quality streaming media. Boost networking performance up to 2.5X the bandwidth compared to the standard gigabit Ethernet, you'll enjoy the faster and uncompromised connectivity experience for gaming, file transfers and backups.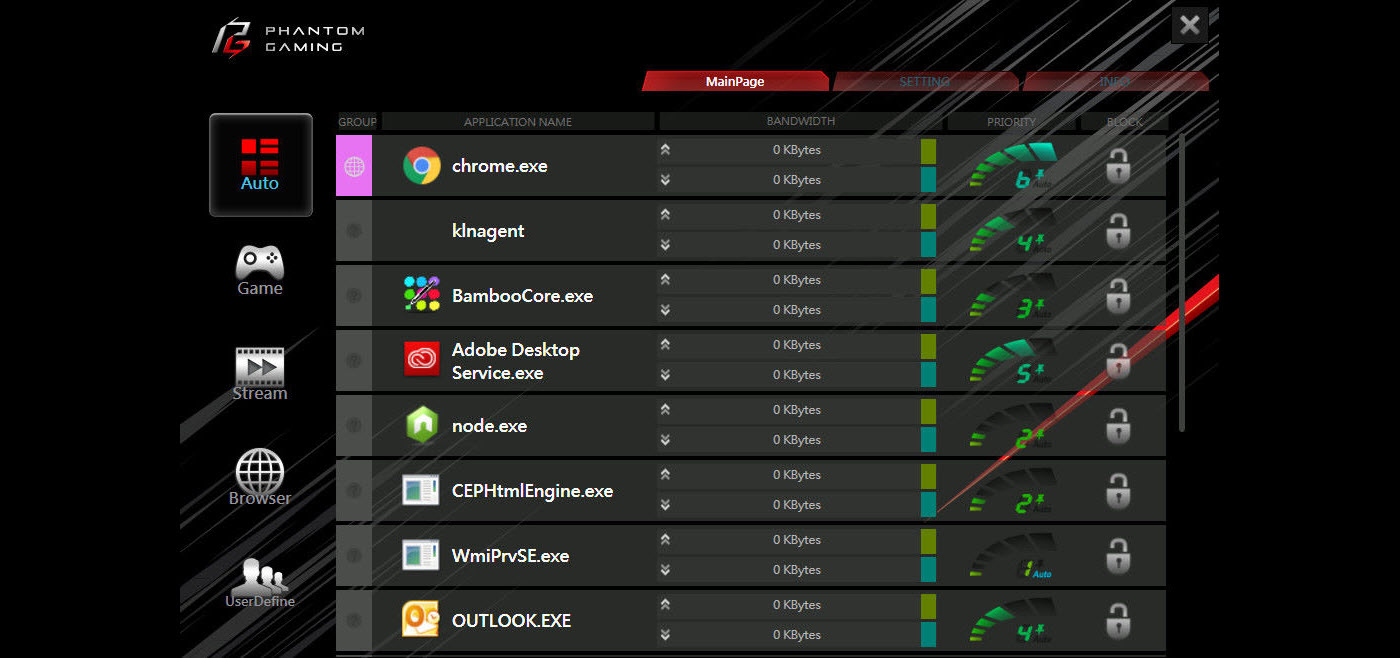 Automatically detects and accelerates game traffic ahead of other network traffic for smoother, stutter-free in-game performance and the competitive edge.
Dual M.2 For SSD
Ready for higher capacity and even faster Type 22110 M.2 NVMe SSD to fulfill the need of performance. Two Ultra M.2 sockets that support both SATA3 6Gb/s and PCIe Gen3 x4 modes, pushing data transfer speeds up to 32Gb/s.
M.2 Armors
Good M.2 SSD protection is important for longevity and stability. ASRock provides a completed M.2 armor solution that makes SSDs to run in a certain low temperature.

Dual USB 3.1 Gen2 (Type-A + Type-C)
This motherboard has a pair of onboard Type-A and Type-C USB 3.2 Gen2 ports built on the rear i/o for supporting next generation USB 3.2 Gen2 devices and to deliver up to 10 Gbps data transfer rates.
Flexible Integrated I/O Shield
Unlike most so called pre-mounted I/O shield that is only decorated with fancy color schemes. We reserve more tolerance space and allow IO shield to be adjustable when installing, thus fitting in chassis perfectly without any mechanical issue.

Post Status Checker
An easy troubleshooting tool that shows the CPU / DRAM / VGA / BOOT operation every time you start up the system. Post Status Checker is a fast and easy way to identify the source of the problem.
Super Alloy Motherboard

I/O Armor
A newly designed protective cover is offered for all of the crucial parts near the motherboard's rear I/O, so that they won't easily be damaged by static electricity.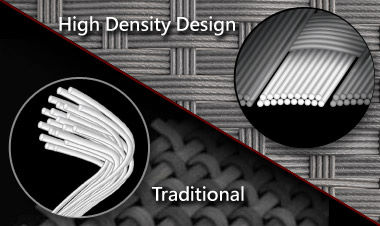 High Density Glass Fabric PCB
High Density Glass Fabric PCB design that reduces the gaps between the PCB layers to protect the motherboard against electrical shorts caused by humidity.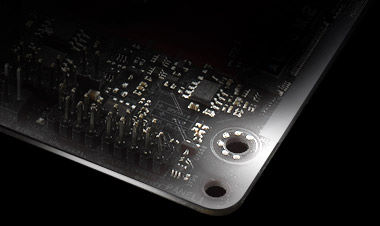 Sapphire Black PCB
Pure black PCB appearance. The new Sapphire Black PCB represents rock-solid quality and gives the motherboard a more mysterious touch.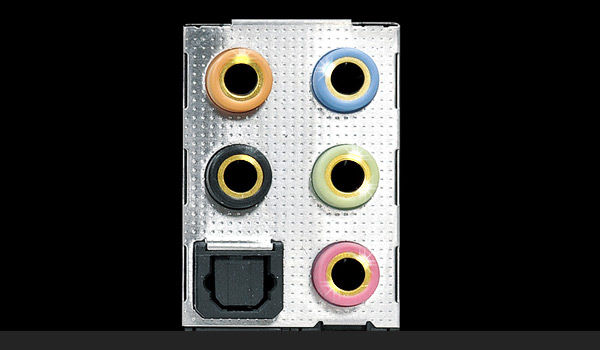 Gold Audio Jacks
Everything will wear off in time, but gold looks better! Gold audio jack provides stable sound transmission!
Water Pump Header
This is not only a standard CPU fan header, but also supports water pumps! This header provides a maximum of 2A power for supporting the most popular water pumps. User also can adjust the voltage of water pump to get higher cooling performance with lower noise.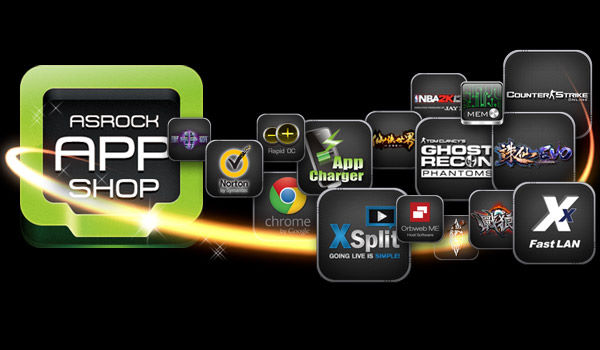 Live Update //images10.newegg.com/BizIntell/item/13/157/13-157-920 APP Shop
ASRock Live Update //images10.newegg.com/BizIntell/item/13/157/13-157-920 APP Shop is designed for your convenience. We provide various apps and support software for users to download. You can also easily optimize your system and keep your motherboard up to date with ASRock Live Update //images10.newegg.com/BizIntell/item/13/157/13-157-920 APP Shop.
Full Spike Protection
Some sensitive digital components on the motherboard are vulnerable to power surges because the excessive current may cause your system to malfunction immediately. ASRock Full Spike Protection includes various technologies to prevent your motherboard's components from being damaged by these unexpected voltage spikes.
Model

| | |
| --- | --- |
| Brand | ASRock |
| Model | Z490 Phantom Gaming-ITX/TB3 |
Supported CPU
CPU Socket Type

 

LGA 1200
CPU Type
Supports 10th Gen and future generation Intel Core Processors (Socket 1200)
Supported CPU Technologies
Turbo Boost Technology 3.0
Chipsets
Chipset

 

Intel Z490
Onboard Video
Onboard Video Chipset

 

* Intel UHD Graphics Built-in Visuals and the VGA outputs can be supported only with processors which are GPU integrated.
- Hardware Accelerated Codecs: AVC/H.264, HEVC/H.265 8bit, HEVC/H.265 10bit, VP8, VP9 8bit, VP9 10bit, MPEG 2, MJPEG, VC-1
* VP9 10bit and VC-1 are for decode only.
* VP8 and VP9 encode are not supported by Windows OS.
- Graphics, Media & Compute: Microsoft DirectX 12, OpenGL 4.5, Intel Built In Visuals, Intel Quick Sync Video, Hybrid / Switchable Graphics, OpenCL 2.1
- Display & Content Security: Rec. 2020 (Wide Color Gamut), Microsoft PlayReady 3.0, Intel SGX Content Protection, UHD/HDR Blu-ray Disc
- Three graphics output options: HDMI, DisplayPort 1.4 and Intel Thunderbolt 3
- Supports Triple Monitor
- Supports Intel Thunderbolt 3 with max. resolution up to 4K x 2K (4096x2304) @ 60Hz
- Supports HDMI 2.0 with max. resolution up to 4K x 2K (4096x2160) @ 60Hz
- Supports DisplayPort 1.4 with max. resolution up to 4K x 2K (4096x2304) @ 60Hz
- Supports Auto Lip Sync, Deep Color (12bpc), xvYCC and HBR (High Bit Rate Audio) with HDMI 2.0 Port (Compliant HDMI monitor is required)
- Supports HDR (High Dynamic Range) with HDMI 2.0
- Supports HDCP 2.3 with HDMI 2.0, DisplayPort 1.4 and Intel Thunderbolt 3
- Supports 4K Ultra HD (UHD) playback with HDMI 2.0, DisplayPort 1.4 and Intel Thunderbolt 3
Memory
Number of Memory Slots
2×288pin
Memory Standard
Supports DDR4 4666+(OC)*/ 4600/ 4500/ 4400/ 4333/ 4266(OC)/ 4133(OC)/ 4000(OC)/ 3866(OC)/ 3800(OC)/ 3733(OC)/ 3600(OC)/ 3200(OC)/ 2933/ 2800/ 2666/ 2400/ 2133 non-ECC, un-buffered memory
* Please refer to Memory Support List on ASRock's website for more information. (http://www.asrock.com/)
* Core (i9/i7) support DDR4 up to 2933; Core (i5/i3), Pentium and Celeron support DDR4 up to 2666.
Maximum Memory Supported
64GB
** Due to the operating system limitation, the actual memory size may be less than 4GB for the reservation for system usage under Windows 32-bit OS. For Windows 64-bit OS with 64-bit CPU, there is no such limitation.
Channel Supported

 

Dual Channel
Expansion Slots
PCI Express 3.0 x16
1 x PCI Express 3.0 x16 Slot*
* Supports PCIe riser cards to extend x16, x8/x8 or x8/x4/x4 slots
* Supports NVMe SSD as boot disks
Other Slots
1 x Vertical M.2 Socket (Key E) with the bundled WiFi-802.11ax module (on the rear I/O)
15µ Gold Contact in VGA PCIe Slot (PCIE1)
Storage Devices
SATA 6Gb/s

 

4 x SATA3 6.0Gb/s Connectors, support RAID, NCQ, AHCI and Hot Plug*
* If M2_1 is occupied by a SATA-type M.2 device, SATA_1 will be disabled.
M.2
1 x Ultra M.2 Socket (M2_1), supports M Key type 2280 M.2 SATA3 6.0Gb/s module and M.2 PCI Express module up to Gen3 x4 (32Gb/s)**
1 x Ultra M.2 Socket (M2_2), supports M Key type 2260/2280 M.2 SATA3 6.0Gb/s module and M.2 PCI Express module up to Gen3 x4 (32Gb/s)**
** Supports Intel Optane Technology
** Supports NVMe SSD as boot disks
Intel Optane Ready
Yes
SATA RAID
RAID 0, RAID 1, RAID 5, RAID 10, Intel Rapid Storage Technology 17
Onboard Audio
Audio Chipset

 

Realtek ALC1220
Audio Channels

 

7.1 Channels
Onboard LAN
LAN Chipset
Dragon RTL8125BG
Max LAN Speed
10/100/1000/2500Mbps
Wireless LAN
Intel 802.11ax WiFi Module
Supports IEEE 802.11a/b/g/n/ax
Supports Dual-Band (2.4/5 GHz)
Supports WiFi6 802.11ax (2.4Gbps)
2 antennas to support 2 (Transmit) x 2 (Receive) diversity technology
Supports Bluetooth 5.1 + High speed class II
Supports MU-MIMO
Bluetooth
5.1
Rear Panel Ports
Back I/O Ports
2 x Antenna Ports
1 x PS/2 Mouse/Keyboard Port
1 x HDMI Port
1 x DisplayPort 1.4
1 x Optical SPDIF Out Port
3 x USB 3.2 Gen2 Type-A Ports (10Gb/s) (Supports ESD Protection)
1 x USB 3.2 Gen2 Thunderbolt 3 Type-C Port (40Gb/s for Thunderbolt protocol; 10Gb/s for USB3.2 protocol) (Supports ESD Protection)
* Supports USB PD 2.0 charging up to 5V@3A (15W)
2 x USB 3.2 Gen1 Ports (Supports ESD Protection)
1 x RJ-45 LAN Port with LED (ACT/LINK LED and SPEED LED)
1 x Clear CMOS Button
HD Audio Jacks: Rear Speaker / Central / Bass / Line in / Front Speaker / Microphone (Gold Audio Jacks)
Internal I/O Connectors
Onboard USB
1 x USB 2.0 Headers (Support 2 USB 2.0 port) (Supports ESD Protection)
1 x USB 3.2 Gen1 Header (Supports 2 USB 3.2 Gen1 ports) (Supports ESD Protection)
Other Connectors
1 x Chassis Intrusion Header
1 x RGB LED Header
* Supports in total up to 12V/3A, 36W LED Strip.
1 x Addressable LED Header
* Supports in total up to 5V/3A, 15W LED Strip.
1 x CPU Fan Connector (4-pin)
* The CPU Fan Connector supports the CPU fan of maximum 1A (12W) fan power.
1 x CPU/Water Pump Fan Connector (4-pin) (Smart Fan Speed Control)
* CPU_OPT/W_PUMP can auto detect if 3-pin or 4-pin fan is in use.
1 x Chassis Fan Connector (4-pin) (Smart Fan Speed Control)
1 x Front Panel Audio Connector (15µ Gold Audio Connector)
Physical Spec
Form Factor
Mini ITX
LED Lighting
RGB
Dimensions (W x L)
6.7" x 6.7"
Power Pin
1 x 24-pin ATX Power Connector (Hi-Density Power Connector)
1 x 8-pin 12V Power Connector (Hi-Density Power Connector)
Additional Information

| | |
| --- | --- |
| Date First Available | April 23, 2020 |
Payment & Security
Your payment information is processed securely. We do not store credit card details nor have access to your credit card information.