GIGABYTE Z490I AORUS ULTRA LGA 1200 Intel Z490 Mini-ITX Motherboard with Dual M.2, SATA 6Gb/s, USB 3.2 Gen 2, WIFI 6, 2.5 GbE LAN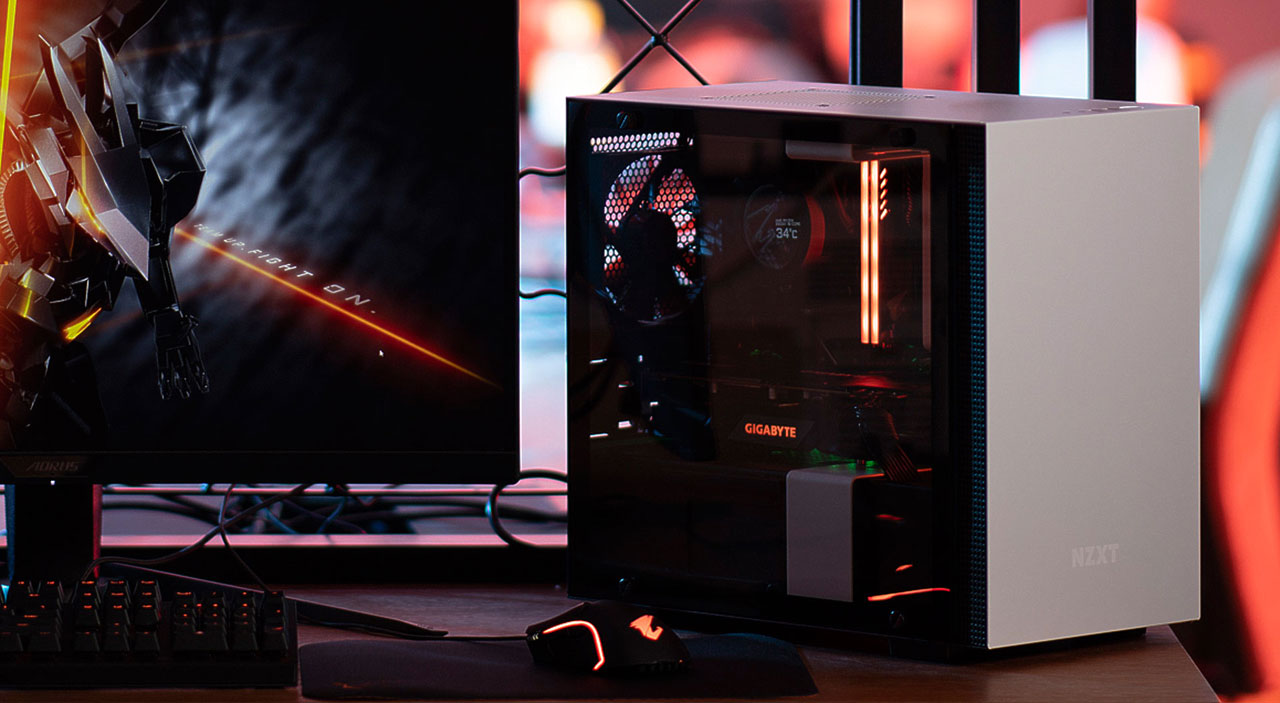 Gigabyte Z490I AORUS ULTRA
Best Choice for Small but Powerful PC
Z490I AORUS ULTRA is a mini-ITX motherboard perfect for building a small form factor PC for people who demand higher performance but also cares about aesthetics. With support for the newly released 10th generation Intel Core processor, dual-slot graphics card, and blazing fast connectivity, this board sacrifices no performance. Combined with comprehensive thermal solution, onboard lighting, and RGB Fusion support, the Z490I AORUS ULTRA is worthy of the most advanced gaming setups.
Supports 10th Gen Intel Core Series Processors
Dual Channel Non-ECC Unbuffered DDR4, 2 DIMMs
Intel Optane Memory Ready
Direct 8+1 Phase Digital VRM Solution with 90A Smart Power Stage
Extended MOSFET Heatsink and Multi-Layered PCH M.2 Heatsink with Heatpipes
Onboard Intel WiFi 6 802.11ax 2T2R & BT 5 with AORUS Antenna
Blazing Fast Intel 2.5GbE LAN with cFosSpeed
AMP-UP Audio with ALC1220-VB for Rear 120dB SNR
HDMI 2.0 supports Premium 4K
Dual Ultra-Fast NVMe PCIe 3.0 x4 M.2 with Thermal Guard
RGB FUSION 2.0 with Addressable LED & RGB LED Strips
Smart Fan 5 Features Multiple Temperature Sensors and Hybrid Fan Headers with FAN STOP
Q-Flash Plus Update BIOS without Installing the CPU, Memory and Graphics Card
ULTIMATE POWER DESIGN
To fully support the latest 10th Gen ten-cores CPU, the Z490I AORUS ULTRA is equipped with the ultimate power solution with the desired features: direct, digital and multiple phases. After countless experiments and tests, GIGABYTE presents the unbeatable Z490I AORUS ULTRA for enthusiasts and gamers.
8+1 Phases Digital Power Design
Z490I AORUS ULTRA motherboard uses a pure digital CPU power design which includes a digital PWM Controller with Smart Power Stages and is capable of providing 90A of power from each phase for a total of 720A. This 100% digital controller, new Tantalum Polymer Capacitors array, and Solid-pin CPU Power Connectors offer incredible precision and stability in delivering power to the motherboard's most power-hungry and energy-sensitive components, allowing professional worker and gamer to get the incredible high performance from the latest 10th Gen. Intel Core processors.
90A Smart Power Stage for each vCore Phase
High Current Capacity MOSFET
Tantalum Polymer Capacitors Array
Higher Efficiency Lower Temperatures
Improved Transient Response
1. Digital PWM
2. Driver MOSFET
3. Tantalum Capacitor
4. CPU Power Connector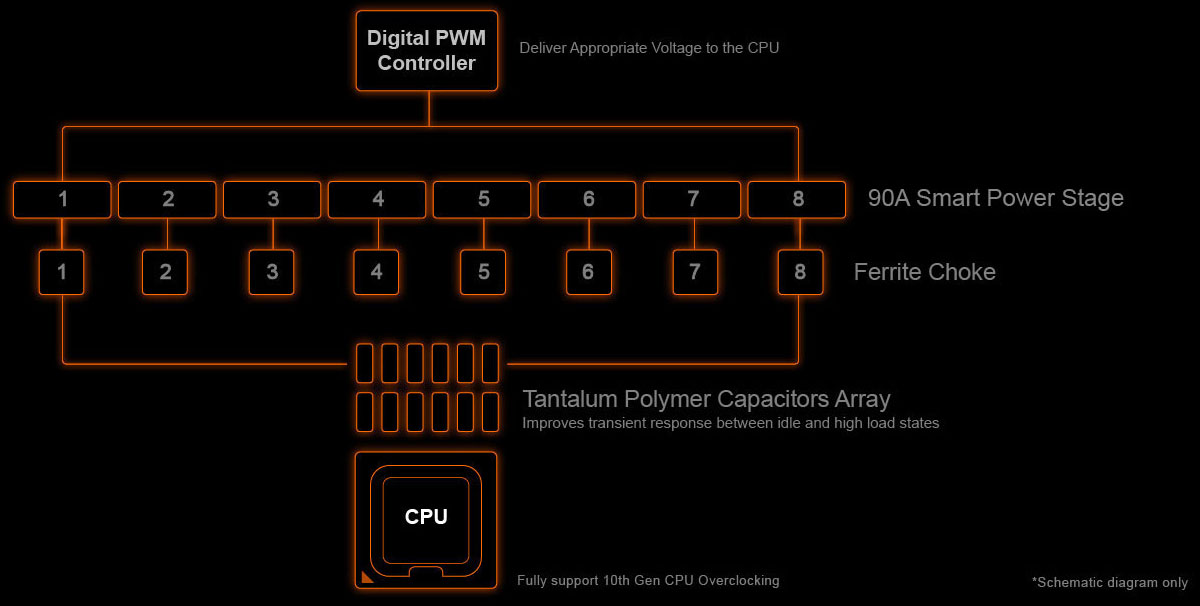 Power Efficiency & Voltage Ripple Graph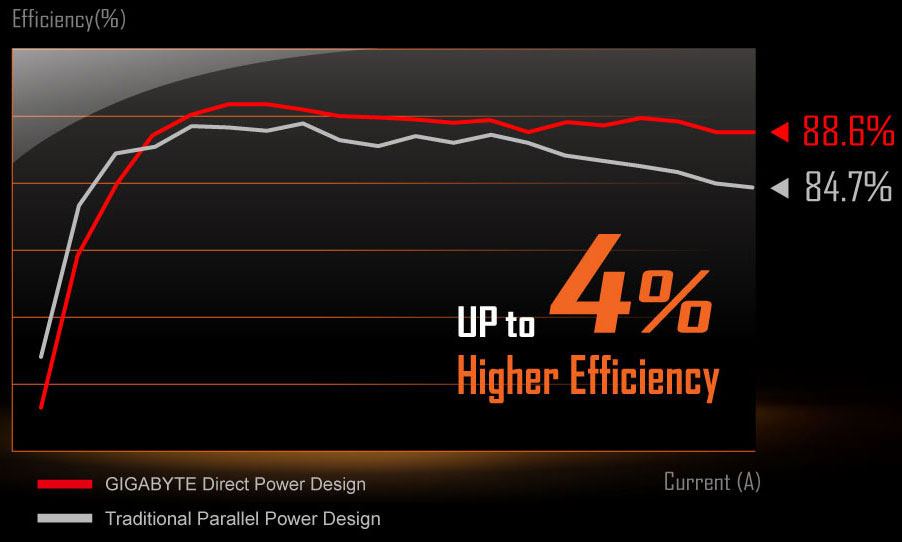 Improved Transient Response
By using brand new VRM design and Tantalum Polymer Capacitor Array, Z490 AORUS motherboard's transient response and stability is highly improved under overclocking and heavy loading condition.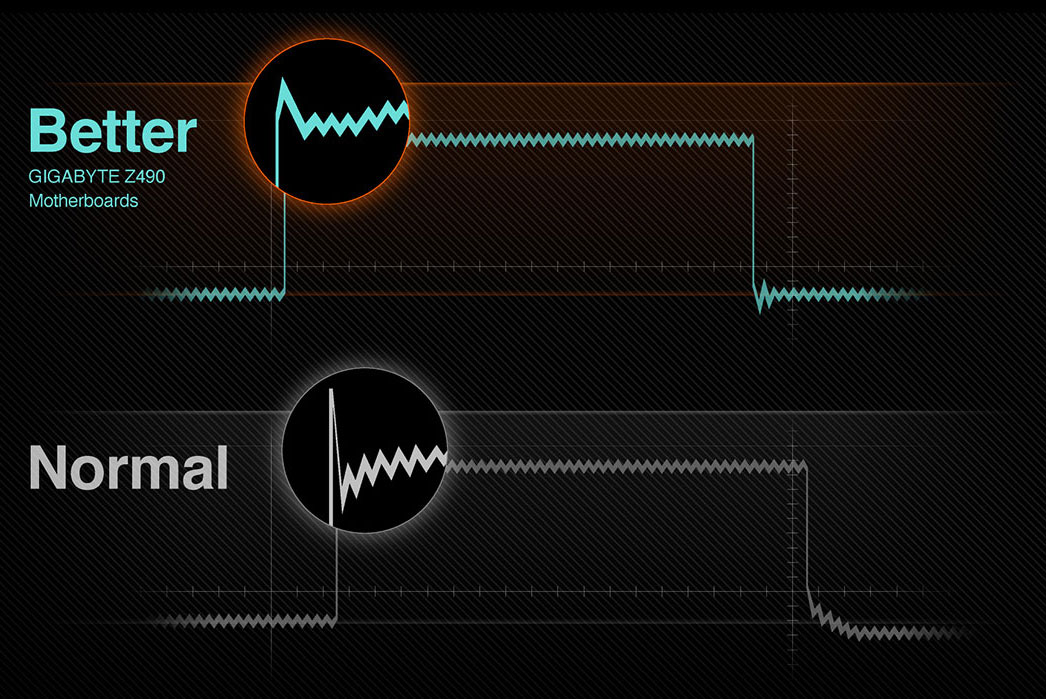 2X Copper PCB
GIGABYTE's exclusive 2X Copper PCBs design provides sufficient power trace paths between components to handle greater than normal power loads and to remove heat from the critical CPU power delivery area. This is essential to ensure the motherboard is able to handle the increased power loading that is necessary when overclocking.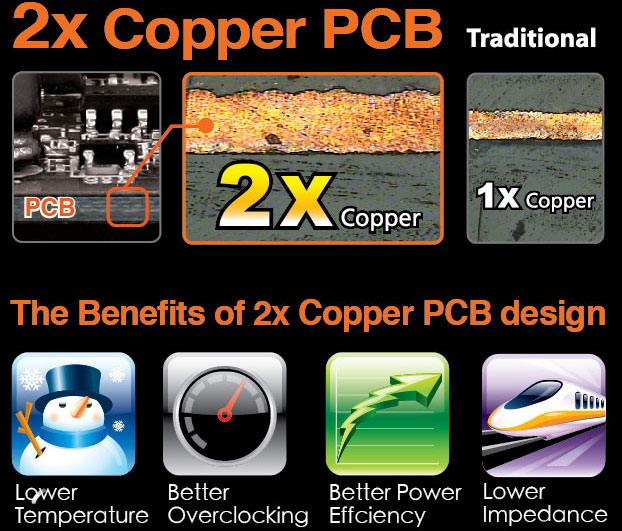 10 Layers PCB
For richer feature and powerful performance on mini-ITX board Z490I AORUS ULTRA, ten-layer mid-loss PCB was adopted to make it work. Comparing with regular 8-layer PCB, two more layers for power solution and ground is added. In order to fully support 10th gen ten-core CPU and get ready for the future, power trace needs more space than previous generation. An extra layer is exclusively for the power delivery. Furthermore, a complete ground layer improves the signal integrity and helps PCB to dissipate heat. Along with ten layered, low-impedance, 2X Copper PCB, Z490I AORUS ULTRA is unbeatable among motherboards.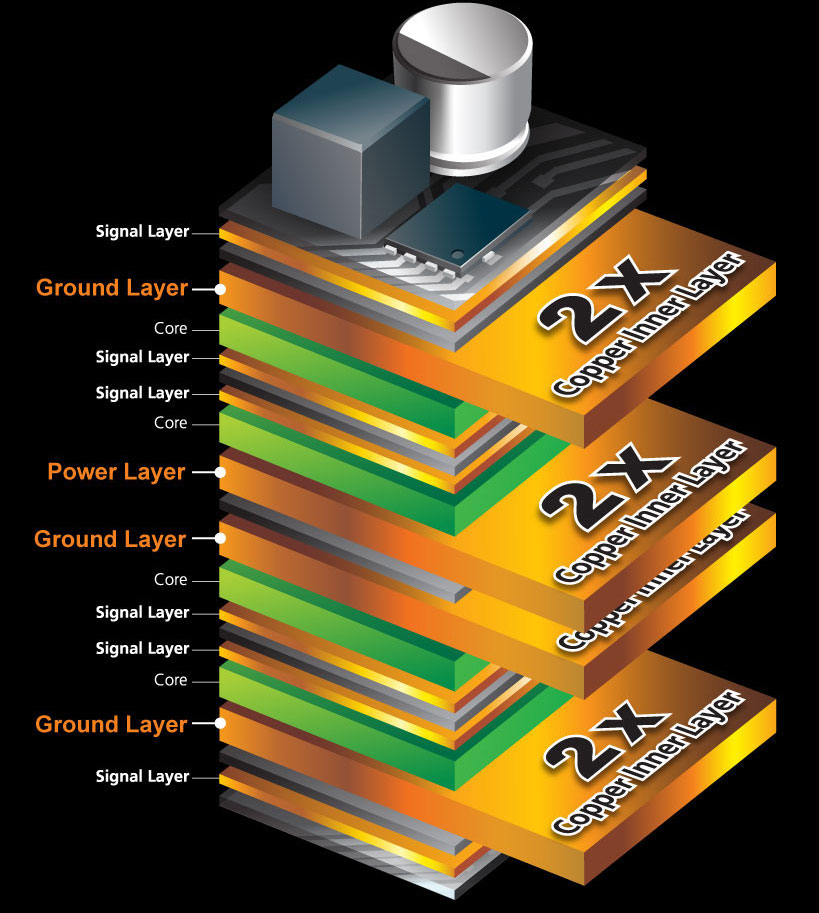 UNPARALLELED PERFORMANCE

GIGABYTE realizes that our customer won't stop chasing a better computer performance. We take care of it and implement more on products. Optimized memory trace enhances the performance. Faster read and write are needed to save time and improve efficiency. We offer plenty of M.2 Storage with thermal guards to ensure unthrottled read and write. In advance, adopting PCIe 4.0 ready components makes the Z490 easier to upgrade.
Support for DDR4 XMP Up to 5000MHz and Beyond*

AORUS is offering a tested and proven platform that ensures proper compatibility with profiles up to 5000MHz and beyond. All users need to do to attain this performance boost is to ensure that their memory module is XMP capable and that the XMP function is activated and enabled on their AORUS motherboard.
XMP Profile support may vary depending on memory module.
Please see the complete validated memory support list. Product features may vary by model.
Single 32GB Support
The maximum memory capacity on this motherboard is 64GB. After Intel updated the memory reference code, a single slot can support up to 32GB. Therefore, with populated 2 DIMMs, total memory capacity is 64GB, which was only available on High End Desktop (HEDT) platforms. For users who always run out of memory capacity, there is more bandwidth now for memory-intensive application such as rendering and video editing.

PCIe 4.0 Hardware Design
1. PCIe 4.0 Turbo B-Clock
External clock generator for PCIe 4.0 overclocking.
2. 1X PCIe 4.0 Slot
Reinforced PCIe 4.0 x16 with lower impedance.
3. M.2 PCIe 4.0 Slot
M.2 PCIe 4.0 x4 slot with lower impedance.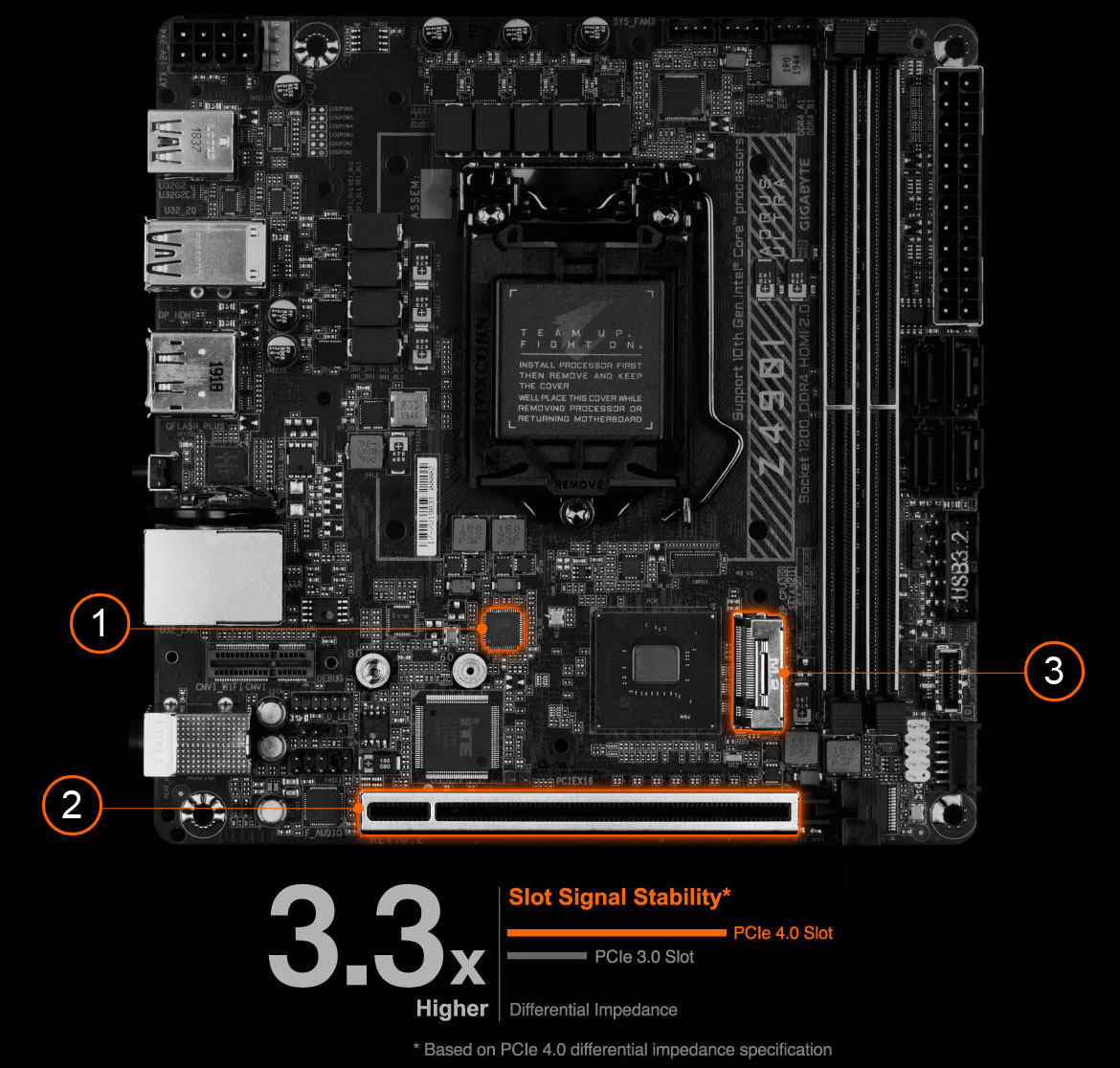 Dual PCIe Gen3 x4 M.2
AORUS Gaming Motherboards are focused on delivering M.2 technology to enthusiasts who want to maximize their system's potential.
ADVANCED THERMAL SOLUTION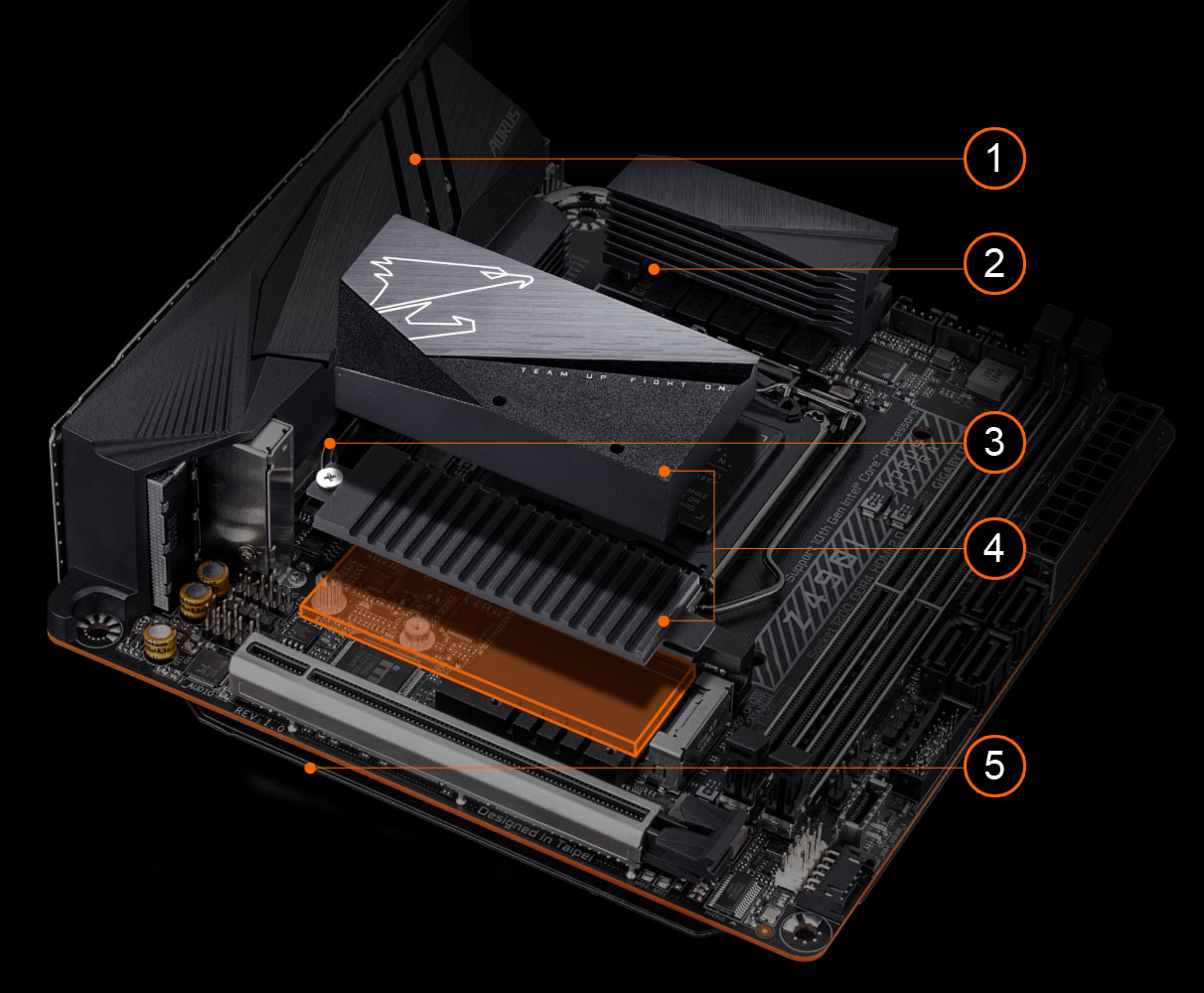 Thermal Solution

1. Grooves on Heatsink Improve Airflow
2. 7.5 W/mK LAIRD Thermal Conductivity Pad
3. Heatpipe
4. Multi-Layered Heatsink for M.2 SSD and PCH
5. Thermal Baseplate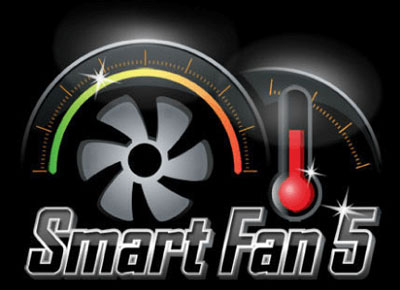 Smart Fan 5
With Smart Fan 5 users can ensure that their gaming PC can maintain its performance while staying cool. Smart Fan 5 allows users to interchange their fan headers to reflect different thermal sensors at different locations on the motherboard. Not only that, with Smart Fan 5 more hybrid fan headers that support both PWM and Voltage mode fans have been introduced to make the motherboard more liquid cooling friendly.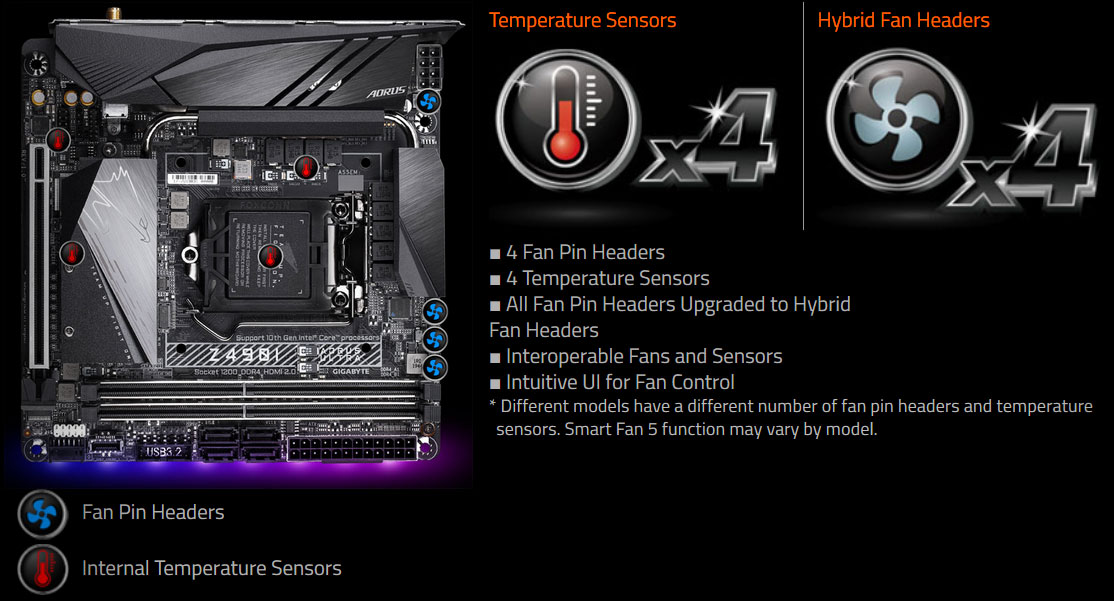 Hybrid Fan Pin Headers
Assume complete control over your liquid cooling setup! Smart Fan 5 receives up-to-the-second information on flow-rate and water-temperature through the Hybrid Fan Pin Headers or external thermistor sensors—giving you absolute mastery over your PC.
• All Hybrid Fan Headers can automatically detect the type of cooling device whether it be fan or pump with different PWM or Voltage mode.
Noise Detection
With the new Noise Detection function, you can monitor noise level of all devices including fans, CPU coolers, graphics card, etc. in real time, and you can determine how fast your fan speed needs to be. Our bundled Noise Detection cable doesn't include any sound recording function, it simply detects sound pressure while protecting your privacy.
NEXT GENERATION CONNECTIVITY
Network connectivity is getting more important nowadays. Majority of Desktop PCs are with both ethernet and WIFI for the stable connection to avoid interruption or bad signal. The Z490I AORUS ULTRA features the fastest WIFI 6 that improves the reliability and performance in dense environment. Furthermore, as 4k Monitor become more popular, ultra high resolution display output is also required.
Intel 2.5GbE LAN Onboard
2X Faster Than Ever
Adoption of 2.5G LAN provides up to 2.5 GbE network connectivity, with at least two times faster transfer speeds compared to general 1GbE networking. It's perfectly suitable for gamers and streamer with ultimate and smooth online experience. It is also backward compatible with Multi-Gig(10/100/1000/2500Mbps) RJ-45 Ethernet.

New Introduce Intel WiFi 6 802.11ax + BT 5 Module
Intel Wireless solution supports 802.11ax, enables gigabit wireless performance, and provides smooth video streaming, better gaming experience, few dropped connections and speeds up to 2.4Gbps*. Moreover, Bluetooth 5 provides 4X range over BT 4.2 and with faster transmission.
Benefit of WiFi 6:
5.5X throughput than 802.11ac 1x1*
4X better network capacity, no traffic jams especially in those dense area with lots of devices
Network efficiency increase for better user experience

AORUS Antenna Supports Dual Band with Better WIFI Signal
All new antenna supported dual band 802.11ax/ac 2.4GHz & 5GHz.
Better signal strength compared to traditional antenna design
AORUS Antenna with smart antenna function for the best WIFI signal transmitting
Multiple angle tilt and magnetic base for the best signal strength direction and location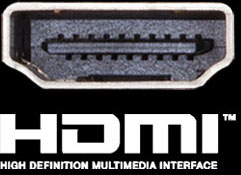 Dual HDMI 2.0 for 4K / 60P / 21:9 / HDCP 2.2 Support
HDMI 2.0, which is backwards compatible with HDMI 1.4, offers 18 Gb/s of bandwidth—nearly twice that of the previous generation. This unlocks the potential for users to transfer multiple video streams, as well as a native cinematic 21:9 ratio (which most movies are shot in), offering the best visual experience for viewers.

AUDIO SOLUTION WITH DTS IMMERSIVE SOUND EXPERIENCE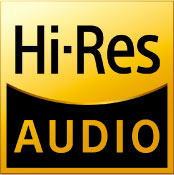 Hi-Res Audio
Hi-Res Audio certified, meaning that the product is capable of reproducing frequencies up to 40kHz or above which ensures users with the best audio quality at all times.
ALC1220-VB Immersive Gaming ViBes
All New Realtek High-End HD Audio Codec
ALC1220 120dB(A) SNR HD Audio with Smart Headphone Amp automatically detects impedance of your head-worn audio device, preventing issues such as low volume and distortion.
With the new VB series audio controller, stream your voice to the world vibrantly with both front/rear microphone SNR up to 110/114dB(A).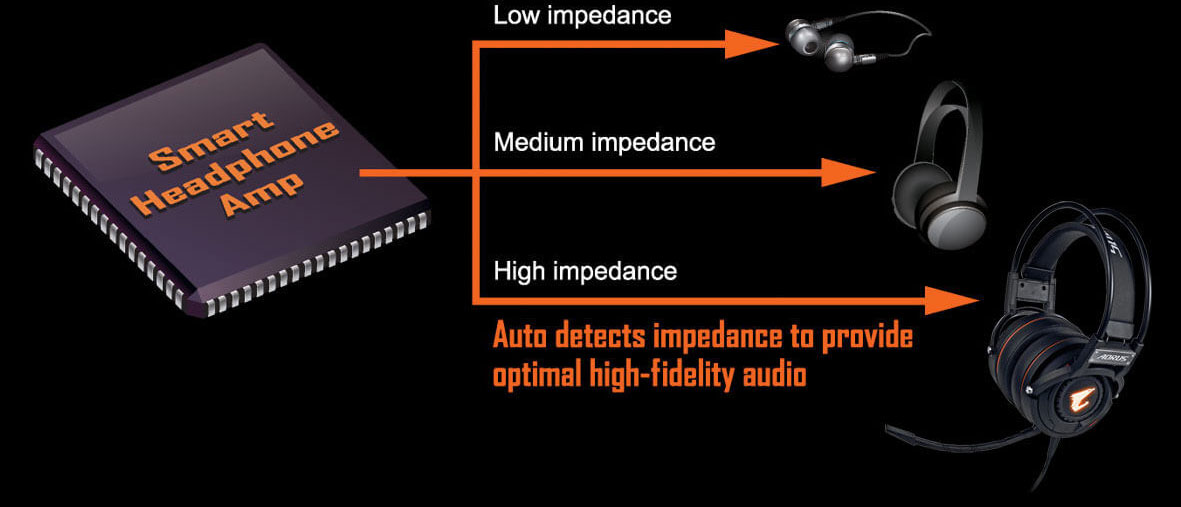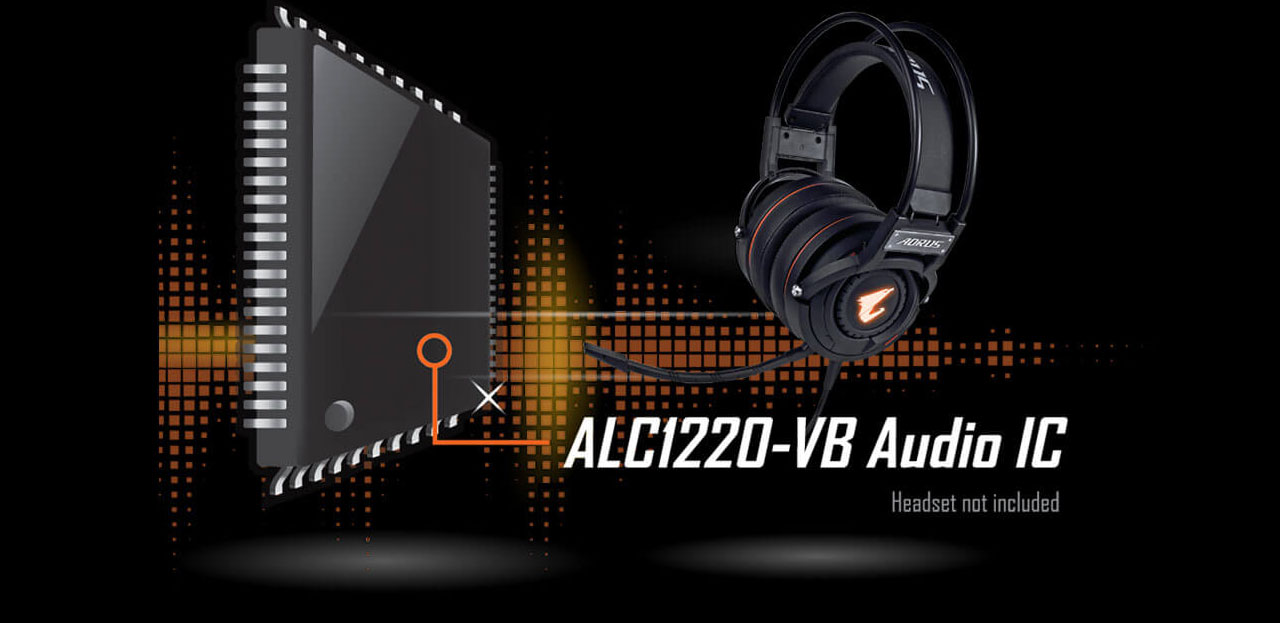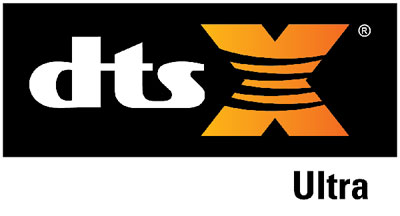 DTS :X Ultra
Recreates an authentic, spatially accurate 3D audio experience for gaming over any headphones or speakers. Supports channel-based, scene-based and object-based audio. Provides out-of-the-box calibration for a range of headphones and speakers. Provides post-processing enhancements and device level tuning for DTS codecs.
DTS Sound Unbound* leverages Microsoft Spatial, enabling the most believable, 3D audio experience for games. Immersion through DTS Headphone:X means in the sonic landscape, stationary and moving sounds can be heard from above, below or around the listener. Sounds pass around the listener with amazing externalization and accurate localization.
*DTS Sound Unbound needs the latest Windows fixes in the Windows 10, please upgrade your Windows 10 OS to Win10 Build 18898 or later versions.
DEFINITIVE AESTHETICS
Multi-Zone Light Show Design

Now offering more LED customizations than ever, users can truly adapt their PC to represent their lifestyle. With full RGB support and a redesigned RGB Fusion 2.0 application, the user has complete control over the LEDs which surround the motherboard.
Note: Lighting effects depicted are for demonstration purposes only. Actual lighting effects may vary by model.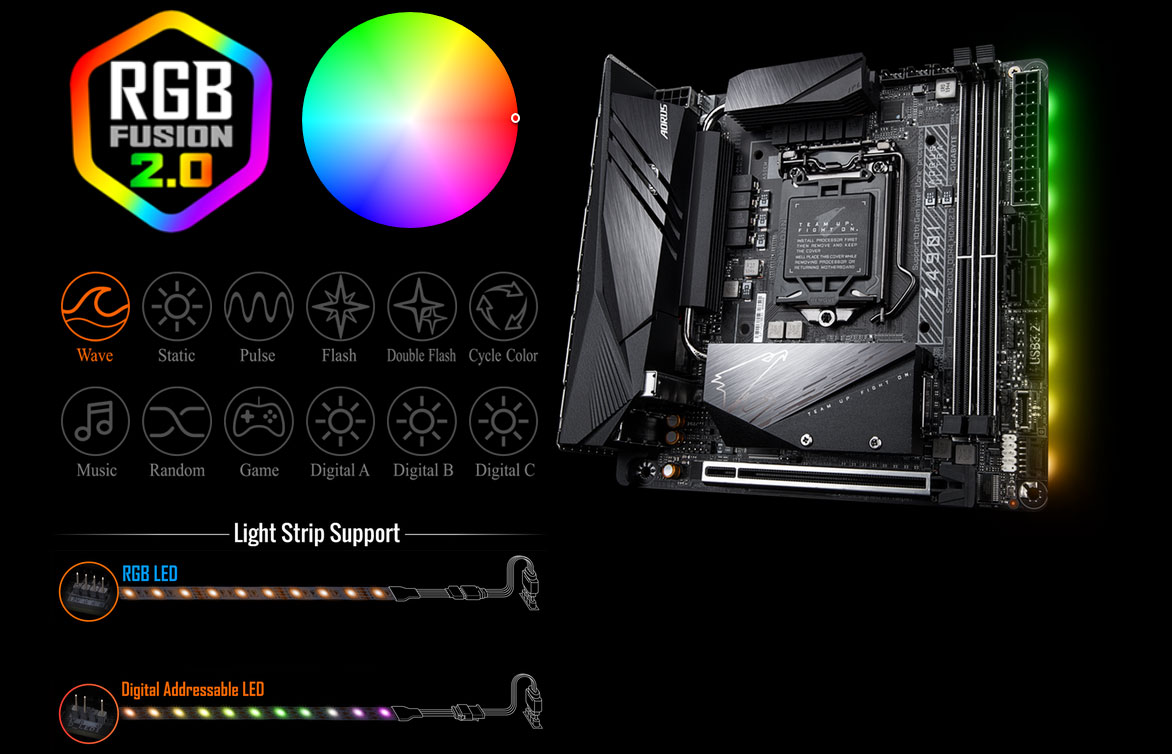 RGB FUSION Software
With an integrated intuitive user interface, the RGB Fusion 2.0 provides you a better solution for customizing the lighting effects across all supported devices. From motherboards, graphics cards to the peripheral products, you can personalize your gaming rig with your own style and show off your build by sharing the profiles. In addition, the new gaming mode makes the lighting effects interactive with selected games to bring you the most immersive gaming experience.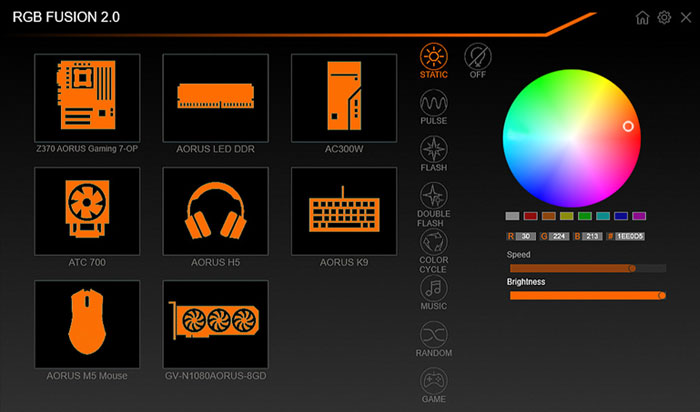 Individual control as you wish
GIGABYTE RGB Fusion APP
Don't just make your PC shine, make it a work of art that friends will envy. With the GIGABYTE RGB Fusion mobile app users can watch as they control the lighting within their gaming PC. This gives users ease of access as they try and adjust colors and speeds for different modes, which all can be achieved away from the keyboard and monitor of their PC.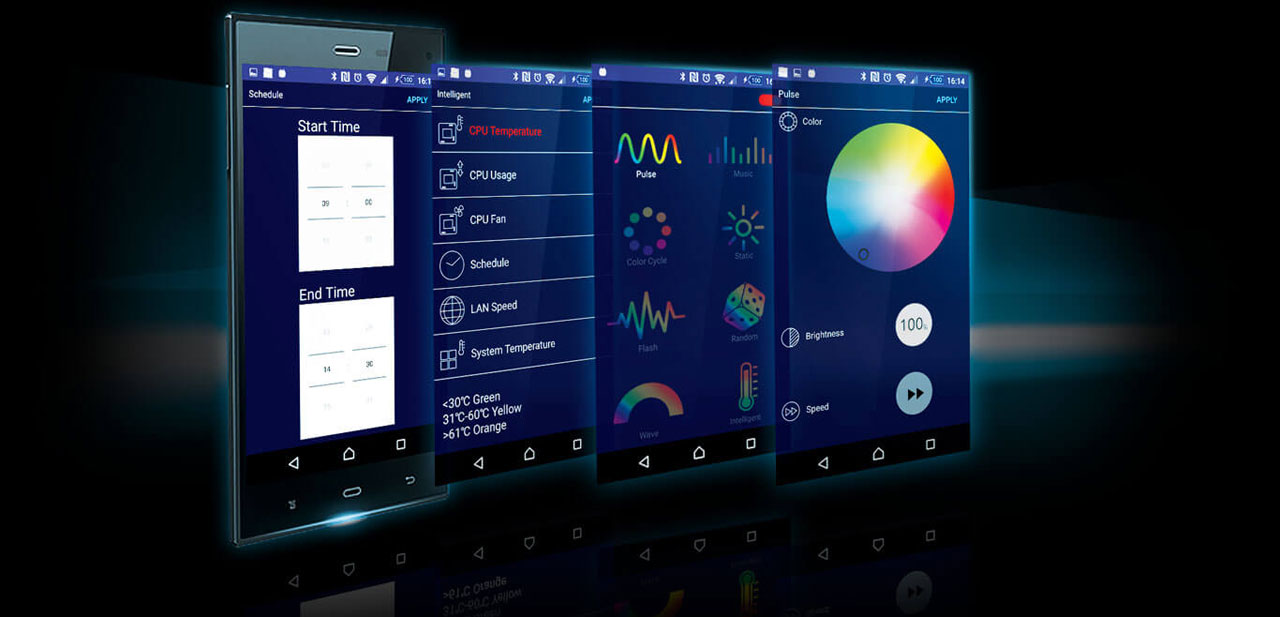 ULTRA DURABLE
GIGABYTE is reputable for its product durability and high quality manufacturing process. Needless to say, we use the best components we can find for the Z490 AORUS motherboard and reinforce every slot to make each of them solid and durable.
Ultra Durable PCIe Armor
Industry Leading Ultra Durable PCIe Armor
The innovative one-piece stainless steel shielding design from GIGABYTE reinforces the PCIe connectors to provide the extra strength required to support heavy graphics cards.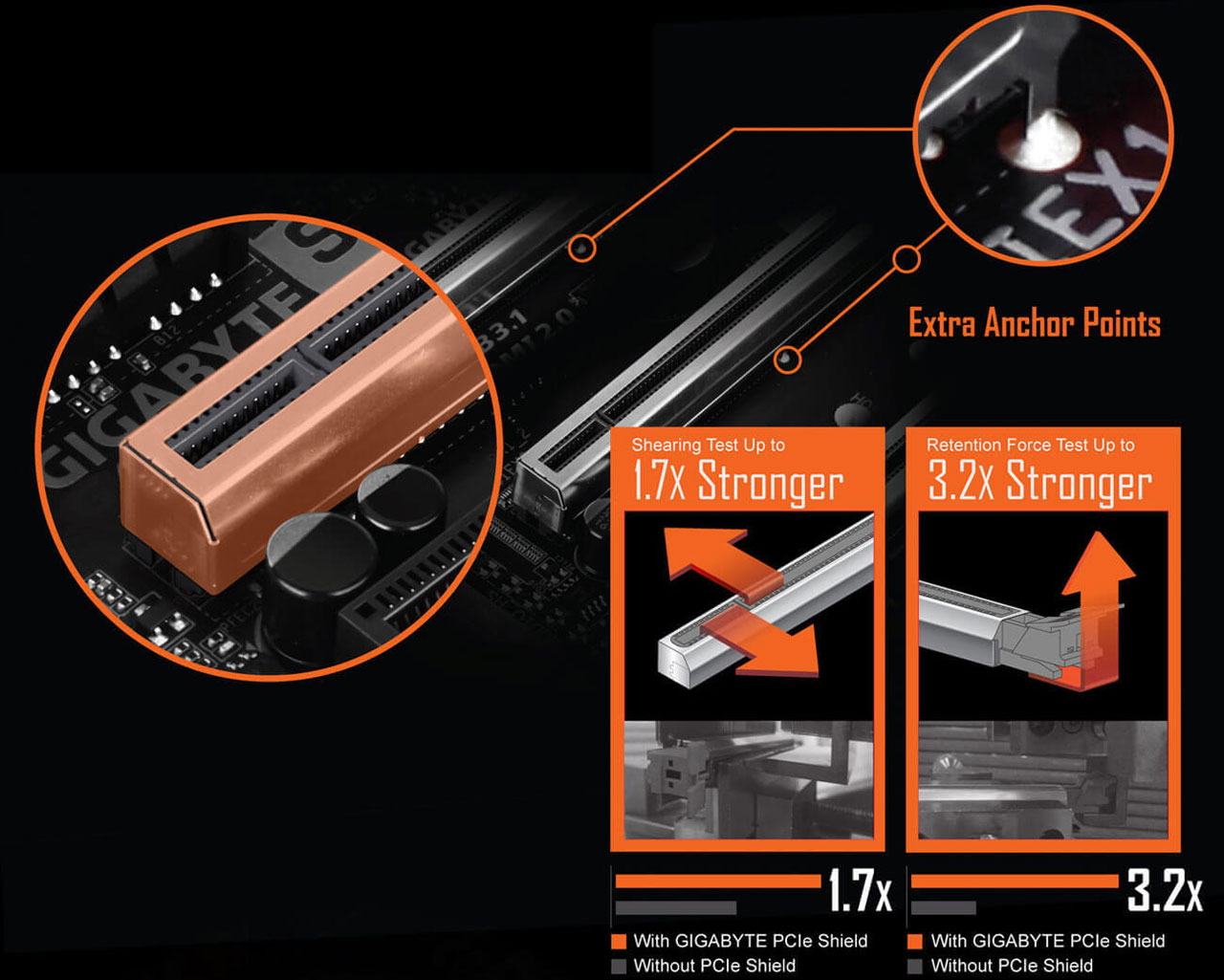 Ultra Durable Memory Armor
AORUS' exclusive one-piece stainless steel shielding design prevents against PCB distortion/twisting and plate bending, in addition to preventing any possible ESD interference.

Solid Pin Power Connectors
Z490 AORUS motherboards feature solid plated ATX 24pin & ATX 12V 8pin power connectors to offer a stable power supply during CPU overloading.
Solid Pin Power Connector Advantages
Larger contact area for electricity
More metal quantity to sustain higher power and generated heat
Ultra durable and longer lifespan

Q-Flash Plus
Update BIOS easily without installing CPU, memory and graphics card.
With GIGABYTE Q-Flash Plus, you don't need to install CPU, memory and graphics card nor enter the BIOS menu to flash the BIOS. Just download and save a new BIOS file (rename to gigabyte.bin) on the USB flash drive, then press the dedicated Q-Flash Plus button and you're good to go!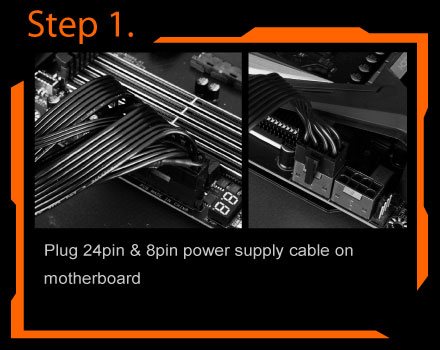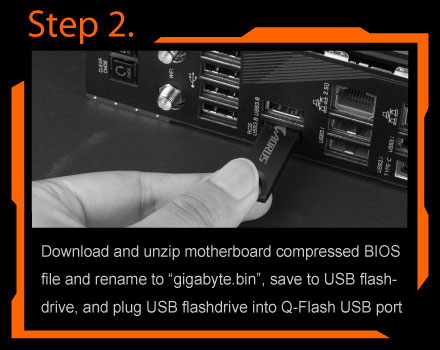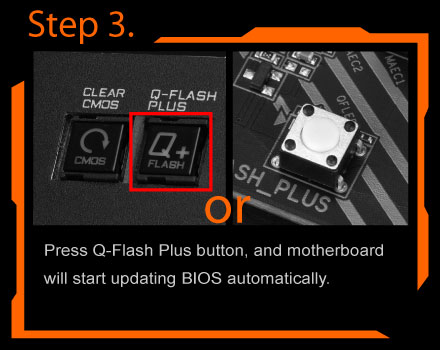 GIGABYTE BIOS & APP CENTER

Good software goes hand in hand with perfect hardware. Z490I AORUS ULTRA bundled several useful and intuitive software to help users to control every aspect of the motherboard.
BIOS
New User Interface - All new EASY MODE shows important hardware information in one page including CPU clock, Memory, Storage, Fan.
My Favorites - Add constantly used items into the favorite menu for quick access.
Storage Information - Show all kinds of storage information including SATA, PCIE and M.2 interface.
Changelog- List all changes before saving and exiting bios. Quickly review overall settings modification.
Intuitive Load Line Curve - Clearly show each loadline calibration setting in an intuitive curve graph.
APP CENTER
GIGABYTE APP CENTER is a useful portal of all GIGABYTE MB utilities and drivers, you can choose any utility you want to install from APP CENTER and keep updated with the latest utilities and drivers version.
EasyTune
GIGABYTE's EasyTune is a simple and easy-to-use interface that allows users to fine-tune their system settings or adjust system and memory clocks and voltages in a Windows environment. With Smart Quick Boost, one click is all it takes to automatically overclock your system, giving an added performance boost when you need it the most.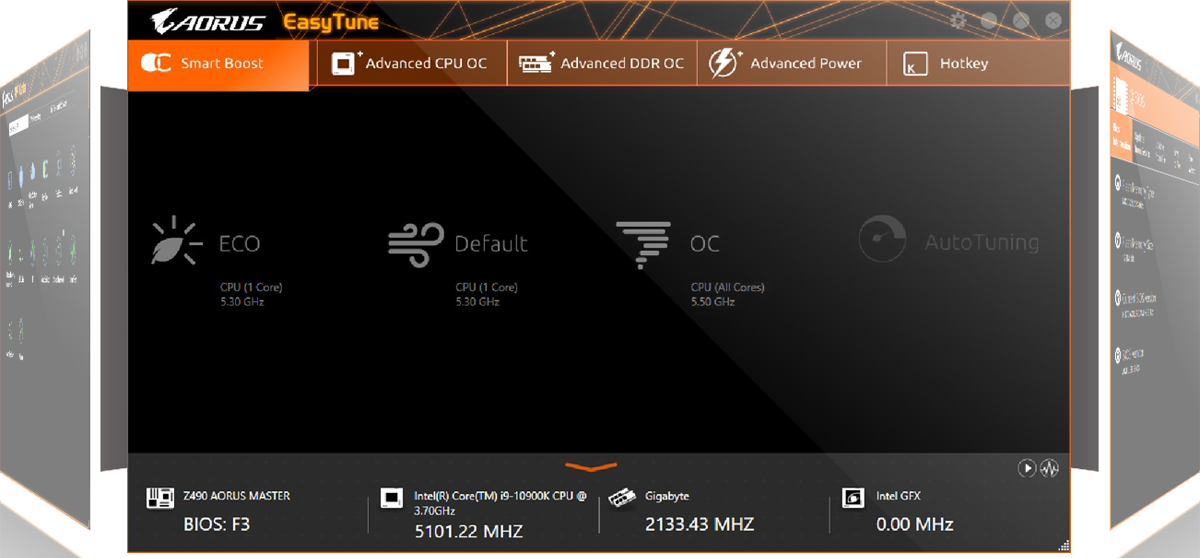 System Information Viewer
GIGABYTE System Information Viewer is a central location that gives you access to your current system status. Monitor components such as the clocks of processor, set your preferred fan speed profile, create alerts when temperatures get too high or record your system's behavior; these are the possibilities of the System Information Viewer.