MINGYING GTX 750TI 2GBD5 GeForce GTX 750 Ti 2GB GDDR5 128-Bit GDDR5 PCI Express 3.0 Gaming Video Card 2560 * 1600 60Hz DVI HDMI VGA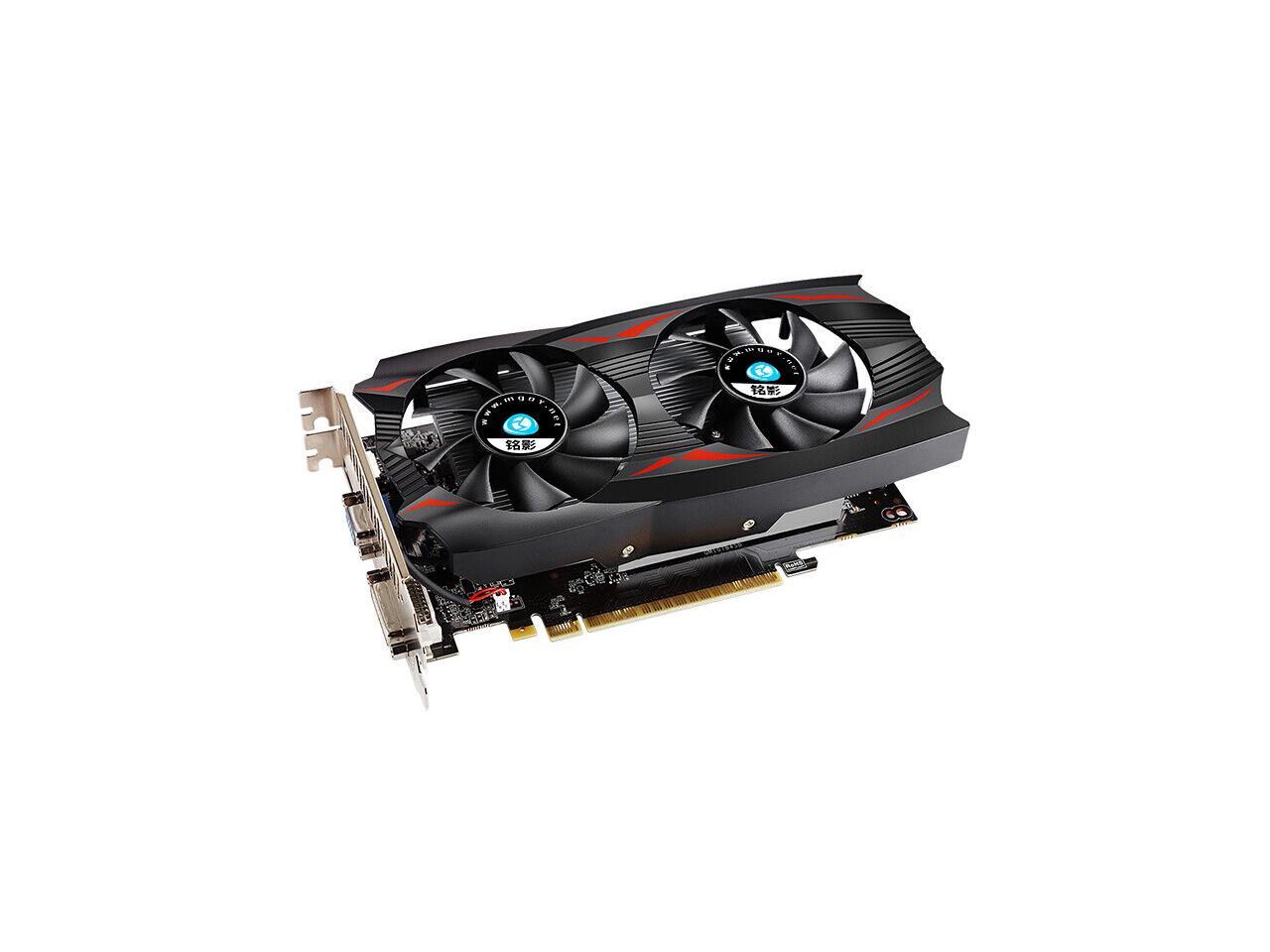 The result: scenes appear instantly. Objects are sharper. Game play is smoother. Every time. GeForce Experience with ShadowPlay The easiest way to optimize your games and keep your drivers up to date, The GeForce Experience application automatically notifies you of new driver releases from NVIDIA. With a single click, you'll be able to update the driver directly, without leaving your desktop. The latest version introduces GeForce ShadowPlay. Fast, free and easy-to-use, ShadowPlay is a new approach to gameplay recording, utilizing an on-board H. 264 encoder built into GeForce GTX 600 and 700 Series graphics cards, and an innovative recording mode that shadows your every in-game move. NVIDIA PhysX Technology Full support for NVIDIA PhysX technology, enabling a totally new class of physical gaming interaction for a more dynamic and realistic experience with GeForce. NVIDIA TXAA Technology TXAA combines the power of Multi-Sampling Anti-Aliasing (MSAA) with sophisticated NVIDIA developed filters to produce perfect smooth images. In addition, TXAA can also samples the entire scene between frames to reduce shimmering, known technically as temporal aliasing. TXAA 4x offers image fidelity superior to 8xMSAA, with a performance impact comparable to 4xMSAA.
Additional Information

| | |
| --- | --- |
| Date First Available | April 08, 2021 |
Payment & Security
Your payment information is processed securely. We do not store credit card details nor have access to your credit card information.